News
Denver (USA) 18 November 2013 – One of the four prestigious "Enlighten Your Research Global" has been awarded to an idea developed by an ELIXIR working group for the sharing of virtual machines over research and education networks.
About MOLGENIS/compute
MOLGENIS/compute is a framework for bioinformatics which enables large scale data and computational workflow management in a distributed execution environment.
Getting Started
Compute 5 (for research and development):
Compute 5 VM for NGS analysis
Presentations:
Publications:
Old compute 4 (recommended for production work):
Where is MOLGENIS/compute used?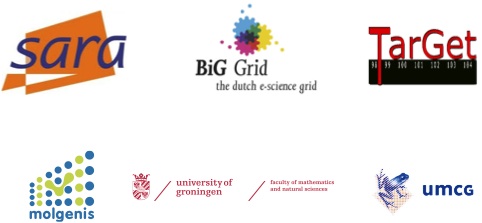 Who develops MOLGENIS/compute?
MOLGENIS/compute is created by the ​Genomics Coordination Center team in the University Medical Centre Groningen, the Netherlands.